true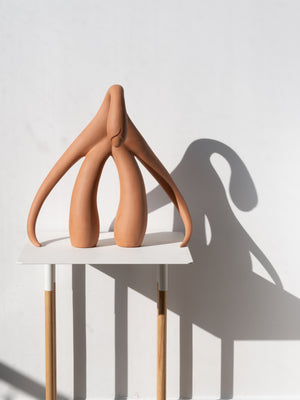 Swan Series, 2022,
by Sophia Wallace is an open edition of cast sculptures in glazed stoneware and raw terracotta clay.
Open Edition
13.5 x 7 x 14.5 inches (35 x 17.5 x 36 cm)
3.5 lbs  (1.5 kg)
Listed price is for NYC pick up.
Standard Continental Shipping plus $225
Expedited Shipping
 plus 
 $525
Standard International Shipping
 plus
 $325
Each work is handmade and therefore slightly different.  Clay bodies and glazes are natural materials with inherent variability. While every attempt is made to represent the sculptures as accurately as possible, there will be some minor differences in color and surface from artwork-to-artwork.